Ashok Kumar Gupta

is the new
CCI Chairman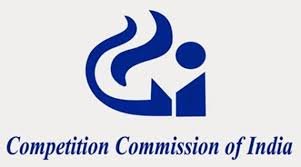 Former IAS officer Ashok Kumar Gupta has been appointed as the chairperson of the Competition Commission of India (CCI), according to an official communication.
Gupta will be taking over the helm of the CCI from
Sudhir Mittal
.
His last job was Secretary, Ministry of Defence (Department of Defence Production). Previously. he has worked in various capacities in different Ministries and Departments, including Defence, Health and Family Welfare, Industry and Commerce, Small Scale Industries, Urban Development, Personnel and Shipping. Among the roles he has served is Secretary of the Department of Defence Production.
The appointment would be till October 25, 2022 — the date when he attains the age of 65 years — or until further orders, whichever is the earliest.
Competition Commission of India is a statutory body of the Government of India responsible for enforcing The Competition Act, 2002 throughout India and to prevent activities that have an appreciable adverse effect on competition in India. It was established on 14 October 2003.
Source: Wikipedia, Barandbench