Faculty of Law, Lucknow University is organizing its 1st A.S Anand Memorial Online PIL Drafting Competition 2021 on February 15th, 2021.
About the Organizer
Faculty of Law, University of Lucknow has been a pioneer legal institution in India. It was established in 1921 with three teachers. Mr. Jag Mohan Nath Chak was its first Dean. The real architect was Prof. R.U. Singh who with great zeal and enthusiasm organized teaching and research in the faculty in a systematic way. He held the office of Dean, Faculty of Law till 1956.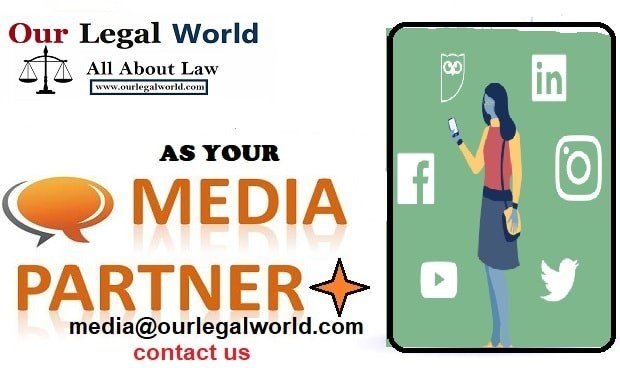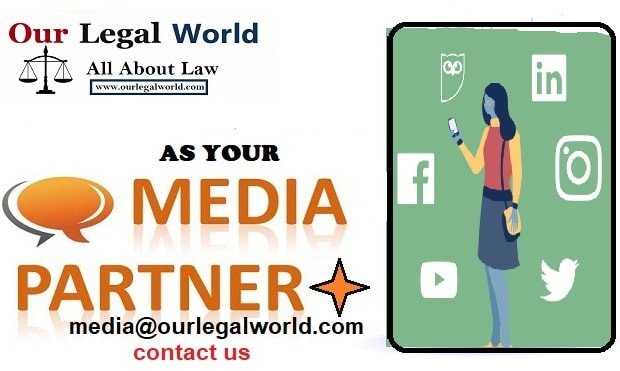 The Faculty has produced many distinguished personalities including Dr. Shankar Dayal Sharma, former President of India, Shri Ram Krishna Hegde, former Chief Minister of Karnataka, Mr. Surjeet Singh Barnala, the Governor of Uttrakhand, and Mr. N.K.P. Salve. Similarly, Dr. Justice A.S. Anand, Former Chief Justice of India and Mr. Justice Saghir Ahmad, Mr. Justice Brijesh Kumar of the Supreme Court and there are 20 sitting High Court Judges at the High Court of Judicature at Allahabad. Prof. Balraj Chauhan, Prof R.P. Singh, Prof SK Singh had been the Vice-chancellors in various Universities.
About Justice AS Anand
Justice Anand completed his studies from GGM Science College Jammu (erstwhile Prince of Wales College), Lucknow University, and University College London, and enrolled as an Advocate at the Bar Council on 9 November 1964. Having practiced in Criminal Law, Constitutional Law, Election Law at the Punjab and Haryana High Court, he was appointed as Additional Judge, Jammu and Kashmir High Court from 26 May 1975. He became the Chief Justice, Jammu and Kashmir High Court on 11 May 1985 and transferred to the Madras High Court on 1 November 1989. He was appointed a Judge of the Supreme Court of India, on 18 November 1991.
On 17 February 2003, he took over as the Chairperson of the National Human Rights Commission and was succeeded by Justice Rajendra Babu on 2 April 2007. In February 2010, he was appointed as chairman of a five-member committee set up to examine the safety aspects of the Mullaperiyar Dam in Kerala. The panel submitted the report on 25 April 2012. He was unanimously elected President of the International Institute of Human Rights Society in 1996. In 1997, he became the first Indian to be awarded the Fellowship of University College London, his alma mater. Anand was nominated as the Executive Chairman of the National Legal Services Authority (India), a statutory body, with effect from July 1997 in recognition of his contribution to legal aid for the poor. He was also unanimously elected Honorary Bencher of the Inner Temple this year. He is the author of the book, The Constitution of Jammu and Kashmir – Its Development and Comments. On 26 January 2008, Anand was honored with the Padma Vibhushan, the second-highest civilian award in India.
About the Competition
The Lucknow University Placement & Internship Committee, Faculty of Law, University of Lucknow is organizing the Public Interest Litigation Drafting Competition.
Eligibility
The Competition shall be open for the students currently pursuing their Bachelor's Degree in law i.e. 3-Year LL.B. course or 5-Year LL.B. course from any recognized university/college in India.
There is no restriction on the number of entries from any college or university.
Team Composition
Individual Participation, as well as Participation in a team of two, is allowed.
Participants from two different universities can not form a team. ∙ The substitution of any Team Member is not allowed after the registration deadline except in extenuating circumstances and only with permission of the Organizer.
Registration Process
The participating teams can register themselves by filling this Registration Form click here
After the successful registration, each participant or team shall be allotted a unique team code for further references.
There is no registration fee.
Important Dates
Registration Opens: 08th January
Registration Closes: 14th February
Submission of PIL drafts: 15th February
Declaration of results: 28th February
Queries
All the queries and clarifications must be sent to the official mail ID of the organizers i.e. luplacementcommittee[at]gmail.com and the subject of the mail must read as 'PIL Competition Query'.
No query without the subject 'PIL Competition Query' would be entertained.
The last day to raise a query is 12th February, 2021
Only queries sent through a mail shall be entertained.
Submission Guidelines
The topic of PIL: The participants may submit a PIL draft on any issue of contemporary relevance that they deem fit.
Submission of PIL Drafts

Each Participating Team must submit ONE PIL draft.
If a participant/team wishes to submit any annexure to support his/her arguments contained in the Draft [for instance Reports, Commentaries, News Clippings, Pictures, etc.] a compendium of all the relevant annexures must be prepared and should be sent along with the memorial.
All PIL drafts must be sent to the email address: till 15th February 2021 midnight with the Subject of the email as "PIL Draft, Team Code _" ∙ Any submission with any name reference of the participant will be disqualified.
Substantial Plagiarism shall amount to disqualification; therefore, the Participants must not submit plagiarised content (as the Drafts will be put through 'Turnitin'). In case the draft of two or more participants/teams is found 'substantially similar' to each other, both the participants/ teams shall be disqualified.

Formatting Guidelines

All the drafts must be submitted in PDF Format (.pdf). ∙
The body of the submissions must be in the font Times New Roman with font size 12, with line spacing of 1.5 and justified. (The Font size for the Headings can be formatted as per the choice of the participants)
The Footnotes shall be in Times New Roman, size 10, single line spacing, justified. Authorities shall be cited as per the 20th edition of the Bluebook.

Content of the PIL

The PIL is to be filed before the Supreme Court of India ∙ The PIL Memorial must contain all of, and only, the following components:
Cover page should contain:

The Unique team code in the upper right-hand corner
The name of the case
Table of Contents
Table of Abbreviations
Index of Authorities
Statement of Jurisdiction
Facts of the Case
Issue(s) Raised
Summary of Arguments/Pleadings
Arguments Advanced/Pleadings
Prayer
Table of annexures
There is no restriction on the number of pages
Contact Information
Student Convenor: 9793540228
Shishir Yadav: 9670622888
Swapnil Chatterjee: 8957277714
Urmika Pandey: 6394073279
Official Brochure click here
Also Read: LEGAL MAXIM: Injuria Sine Damnum