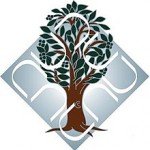 About the university and college
Ambedkar University Delhi, formerly Bharat Ratna Dr. B. R. Ambedkar University and often referred to as Ambedkar University Delhi or simply AUD is a state university established by the Government of the NCT of Delhi through an Act of the Delhi Legislature. The University began functioning in August 2008.
The School of Law, Governance and Citizenship (SLGC) at Ambedkar University Delhi offers an interdisciplinary approach to the productive and complex interaction of law, culture, politics and social structures.
Rather than treating law and social sciences as two separate and strictly compartmentalized disciplines, the School envisions the same to be a contested terrain of knowledge and practice that is best investigated in a creative and collaborative manner across disciplines.
About the course
M.A. in Law, Politics and Society
The M.A. Programme in Law, Society and Politics at the SLGC is designed with the premise that a focus on the intersection of law and politics is of crucial importance in shaping a better understanding of modern India.
That law is both living and dynamic as against something static is evidenced in the way courts and the judiciary has constantly re-interpreted texts of the law as well as the Constitution.
Tuition fee of Rs.1,07,520/- (@Rs. 1680/- per credit i.e. Rs. 26,880/- per semester)+ Rs.5000/- (one-time, refundable caution deposit) + Rs.500/- per semester for student welfare fund. If a student opts for extra credits, an additional fee of Rs.1680/- per credit.
Eligibility
The candidate should have a Bachelor's degree in any discipline with a minimum of 45% marks or an equivalent grade from a recognised university. (Relaxation of 5% marks for SC/ST/PwD).
Candidates appearing for the final year examination of a degree can also apply.
Total number of seats: 42
Admission details
Admission will be based on an entrance test and an interview. The entrance test will comprise of essay type questions testing awareness of themes related to law, governance and citizenship; writing ability; and analytical reasoning.
Application fees:
 Rs. 510/- for general candidates and Rs. 200/- for SC/ST/PwD candidates.
Important dates
Online Application:
 2 May 2019 – 24 June 2019.
Admission Test:
 4 July 2019 – 2:30 pm.
Interviews for admission:
 12 July 2019 – 13 July 2019.
Important links
The application form will be available here.