CLC-CCI Moot Court on Competition Law [16-17th March, 2019]: Register by Jan 15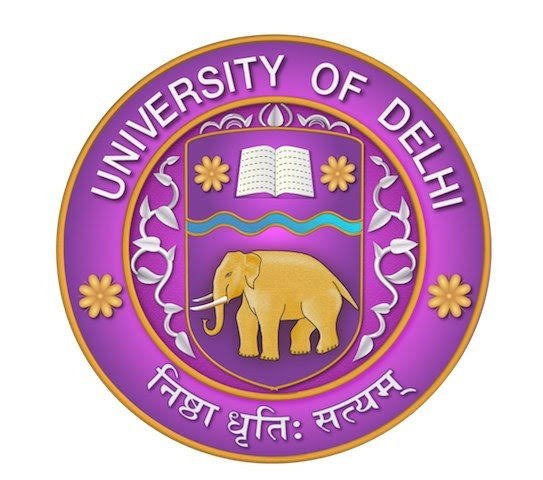 About Competition
It gives us immense pleasure to announce CLC-CCI Moot Court on Competition Law, 2019. The Indian Competition Law Regulator, Competition Commission of India, is jointly organising the said Moot Court Competition in association with Campus Law Centre, University of Delhi.
Competition Law, being a comparatively new law, is still evolving its jurisprudence in India. Further, with the growing applicability of complex competition law issues across various sectors in the economy, it is all the more pertinent to discuss, deliberate, argue and moot on different facets of the new law. Thus, keeping in mind the challenges of the law, the CLC-CCI Moot Court on Competition Law, 2019 aims to provide a platform to the budding legal minds to analyse and examine the challenges posed by and upon Competition Law in India.
TEAM COMPOSITION
Each team shall consist of only two speakers and one researcher. The teams may choose to participate without a Researcher, and therefore consist of only two speakers. The teams will be assigned Team Codes by the Organisers.

OFFICIAL LANGUAGE
The official Language of the Competition, including all forms of Oral and Written Submissions, shall be in English.
REGISTRATION
The registration for the CLC-CCI Moot Court on Competition Law, 2019 will open from 24th December, 2018. The deadline for registration shall be 11:59 PM, 15th January, 2019.
The Teams may register by sending in softcopy of the duly filled Registration Form along with Stamp of the Institution and Signature of the Head of the Institution to competitionlawmoot@clc.du.ac.in. Upon successful completion of the registration process and submission of the Registration Form, the team will receive a confirmation email from the organisers within 3 days of such submission, informing them about their successful registration.

REGISTRATION FEE
The registration fee for the competition is 4500 per team, and it has to be paid through demand draft. Details for such payment will be provided to the teams when they clear the Memo elimination Round. Registration Fees is payable only by the Teams which clear the Memo Elimination Round.
AWARDS
Winners/Best Team –Trophy and Cash Prize of Rs. 75,000/- 

1st Runners up/Second – Best Team – Trophy and Cash Prize of Rs. 50,000/-

2nd Runners up/Third Best Team – Trophy and Cash Prize of Rs. 30,000/-

Best Speaker of the Competition – Trophy and Cash Prize of Rs. 10,000/- • Best Memorial of the Competition – Trophy and Cash Prize of Rs. 10,000/-
Important Date 
Releasing of Moot problem 21st December, 2018
Opening of Registration 24th December, 2018
Last Date of Registration 15th January, 2019
Submission of Memorial (Soft Copy) 20th February, 2019
Declaration of Results of Memorial 25th February, 2019
Submission of Memorial (Hard Copy) 8th March, 2019
Final Registration (Payment of Fees) 5th March, 2019
Oral Rounds 16-17th March, 2019
CONTACT DETAILS
For any further details, please find the contact details below:
• EMAIL competitionlawmoot@clc.du.ac.in
TEACHER MEMBERS:
Prof. (Dr.) Usha Tandon – Patron – utandon26@gmail.com
Dr. Narender Kumar Bishnoi – Convener – n.bishnoi84@gmail.com
Dr. Arti Aneja – Co-convener – artianeja1@gmail.com
Dr. Ajay Kumar Sharma – Member – aksnluj@gmail.com
Dr. Shikha Sharma – Member – shikhasharma008@gmail.com
Ms. Apanjot Sahota – Member – Apanjot.sahota@gmail.com

(adsbygoogle = window.adsbygoogle || []).push({});
STUDENT MEMBERS:
Mr. Kartik Lahoti +91 8130 71 8148
Ms. Deeksha Aggarwala +91 9650 15 5397
Mr. Rishabh Pandey +91 9956 54 9569
Mr. Wilson Joy +91 9971 98 6080
(adsbygoogle = window.adsbygoogle || []).push({});