Why always Hindu suffers for being born in Majority?: Plea in SC challenging the constitutional validity of National Commission for Minorities Act, 1972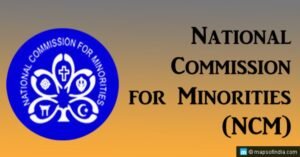 Why always Hindu suffers for being born in Majority?: Plea in SC challenging the constitutional validity of National Commission for Minorities Act, 1972
On Monday, the Supreme Court issued a notice by a Bench presided by Justices RF Nariman and SR Bhat on plea which is filed by Hindu followers challenging the constitutional validity of National Commission Minorities Act, 1972 and the other benefits given by Central Government to minorities group and also against those welfare schemes using taxpayer money.
This writ petition is filed by Hindu followers 'Sanatan Vedic Dharam' Their Advocate is Vishnu Shankar Jain.
Nirbhaya Gangrape: SC Dismisses the plea of Death Penalty of convict Pawan Gupta
The plea contended that this Minority Act is unconstitutional, discriminatory and violative under Article 14,15 and 27 of Constitution of India. And also challenges the other benefits given to them by Government Welfare Schemes. As under Article 15(4) clearly stated that state government can make any special provision for those who are socially and educationally backward classes. But those minorities group who are not covered under article 15(4), the Central Government have no right or jurisdiction to formulate and welfare scheme or any other financial benefits.
Application for condonation of delay under proviso to Section 128(1) of the Customs Act, 1962
The matter will be considered by the Bench after four weeks, to examine that it requires to be passed it on larger bench.
The petitioners allege that Central Government is treating Muslims above law and undue advantage was being given to Waqf properties by neglecting Hindu religious establishments.
" The Central Government is treating the Muslim community above law and the Constitution and an undue advantage is being given to them ignoring the provisions contained in Article 14,15 and 27 of the Constitution of India. The Hindu trust, mutts, Akharas and other institutions are being placed at lower pedestal violating the equality clause enshrined in the preamble of the Constitution and the Constitutional injunction embodied in Article 14,15 and 27 of the Constitution of India", states the petition drawn and filed by Advocate Vishnu Shankar Jain.
"The Petitioners and other members of Hindu community are suffering because they have been born in majority community", the plea states.
To make benefits scheme for minorities is consider as a serious jolt on constitution and on its secularism.
The petition challenges the schemes such as Maulana Azad National Fellowship for students of minority communities.
"It is strange that Parliament has approved such schemes violating the constitutional injunction in Article 14,15 and 27 of the Constitution of India at the cost of the interest of similarly situated students of Hindu community. The similarly situated students of Hindu community are being discriminated only on the basis of their religion and on the other hand the members of notified minority communities are being benefited on the basis of their religion", states the petition.
The petitioner also voice the alarm that "action of Government giving special treatment to notified minority communities will give rise to unrest and dissatisfaction amongst majority Hindu community".
"Providing special benefit to minority community may allure a number of persons to embrace another religion and there may be demographic changes which are bound to affect to sovereignty and integrity of India", the plea adds.
Hence, petitioner has made the following prayers regarding this:
1. To struck down the National Commission of Minorities Act, 1972.
2. To order an issue that central government have no right to frame beneficial scheme for minorities who are not covered under socially and educationally backwards.
3. To order an issue against spending money from Government fund for only meant to minorities groups.