Confession under Indian Evidence Act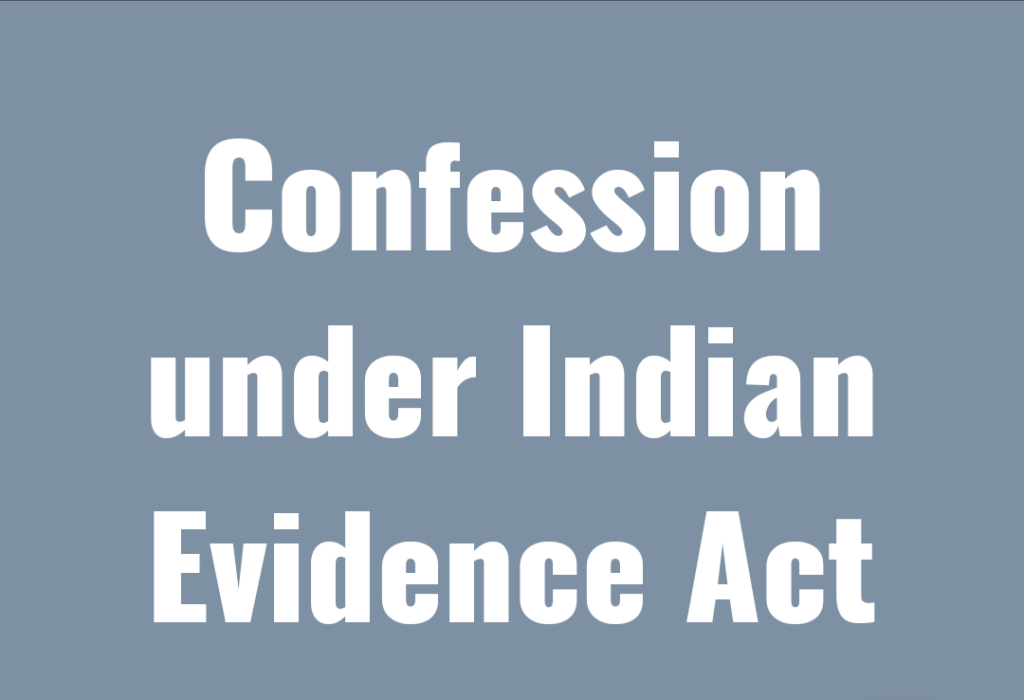 This article is written by
Simran Sanjeev Gupta of Shri Vaishnav Institute of Law, Indore
CONTENT:
*Introduction
*Meaning of confession
*Essentials of confession
*Kinds of confession
*Evidentiary value of confession
*Confession to police officer
*Retracted confession
*Conclusion
INTRODUCTION:
The term confession is not defined under evidence act.In general words,it is a accepting by the accuser that he has committed that wrongful act.
MEANING:
Confession is accepting a wrongdoing or crime.It is a voluntary statement,only made by a person charged with crime.It is self harming statement & applied only to criminal cases.
Example:-
I killed a man with a gun.
I took a hockey & blow a victim.
ESSENTIALS:-
1.only made by accused or person charged with crime.
2.it is a voluntary statement.
3.it must affect the confessor.
4.made before judicial magistrate or person authorized.
5.it must contain words admit guilt.
6.it must be definite & certain.
7.it must either oral or document.
KINDS OF CONFESSION:
1:Judicial confession:
-Made before magistrate or court in course of legal proceeding.
-Confessor must have full & perfect knowledge of its nature & consequences.
-made in accordance with statues.
2:Non judicial confession
-Made before ther than court or judicial magistrate.
-informal statement
-Not appear in record of case.
EVIDENTIARY VALUE:
A person is convicted on the basis of confession.Thus,it play a vital role in establishing a guilt of crime.hence,it must be certain,definite & true.The court must take due cautions while admitting the confessions.
CONFESSION TO POLICE OFFICER:-
Confession made to police officer has not proved against the accused.
Reason-
1.police resort various means to take confession like torture.
2.if it accepted than it violates fundamental right of constitution art.20(3)
RETRACTED CONFESSION:
Means withdrawal of statement i.e taking back of previous statement relating to guilt.
In this,accused confess before trial but denies or withdraw during trial.
Hence,magistrate follow rules as a precautionary measures so that this situation won't occur.And the confessor feel free from influence of police.
CONCLUSION:-
We can conclude that confession have significant importance in criminal cases.As the judicial confession follows prescribed rules & statues so it hardly leave any loopholes which deviate the proceeding of case.And further,confession is a voluntary statement by the accuser thus it protects the accuser from torture & other threat for extracting the statement.